"Selling More At Higher Margins"
The Four Step Process of Assessment, Training,
Reinforcement and Measurable Accountability
If you want to build a top performing sales team and keep them at the top, the RTI System is what you need.
This one-of-a-kind powerful system can bring you dynamic and profitable returns that are superior to ANY sales training you may have in place or may be currently exploring.
The secret is sustained focus. Too often, organizations use one method or process to hire, another to train, another to coach. They rarely reinforce training adequately and almost never measure the effectiveness of their effort. As a result they see no change in sales results and feel their training dollars have been wasted! The RTI System is a process… not an event. Results… not a series of disjointed efforts that prove to be too little, too late.
The RTI Selling System is the world's most completely integrated system of position, individual and organizational assessment, individualized training, digital reinforcement tools and measurement methodologies. Founded on one set of proven selling strategies, it is based on tested sales principles rather than a series of transactional techniques or memorized maneuvers.
This one-of-a-kind combination has proven to be so powerful that it can yield 20 times the return of conventional sales training. Why is that? The RTI Selling System combines the world's most comprehensive portfolio of face-to-face, digital and personalized solutions available anywhere in the world.
RTI Selling starts with a common-sense, yet carefully researched breakthrough: People eagerly buy what they "Need" from salespeople and organizations who understand what they really "Want". That simple, yet profound philosophy is far beyond the traditional consultative, "Needs-only" based sales philosophies of the last century.
RTI Selling can be completely customized to each individual, product or service being sold and provides a full array of tools and systems that guarantee results.
RTI Selling works! The process is practical. The principles are easy to learn. The results are field-proven. Resource Technologies has improved the sale of hundreds of products or services worldwide.
How Resource Technologies can produce results for you:
One-of-a-kind hiring, training and coaching tools for sales and sales management
RTI Selling workshops and seminars
Totally customized sales training systems
Training-of-trainers
Outsourcing of sales training services
Consulting services
Keynote speeches
Sales aids and tools
Additional learning systems available:
Sales management and leadership
Team building
Time management and personal productivity
Customer care and service
Creativity and innovation
Problem solving and effective decision making
Advanced sales and persuasion
Group presentation skills
Senior level decision maker selling skills
Value added selling and negotiation strategies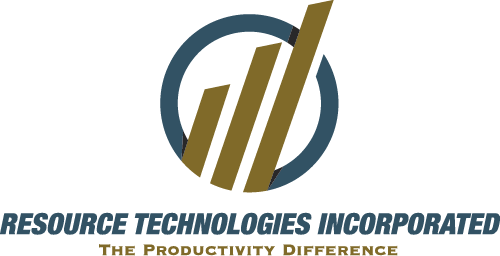 704-408-7201
info@resource-technologies.com
V-Card Download