All of our assessments are completely computer generated so they are an objective analysis – not subjective.
The Personal Productivity Assessment
This easy-to-use, powerful assessment provides you with answers to the four critical questions every employer needs to know about every prospective new hire:
Can this person work?
Will this person work?
How honest is this person?
How will this person get along with others (employees & customers)?
The Personal Productivity Assessment examines 14 critical attitudes of each potential new hire before you complete the selection process!
The ACI Coaching Report
Hiring the right person for the right job is critical and Resource Technologies has the tools to help you in the selection process.
But wouldn't it be nice to know how to manage and coach your new hire (or for that matter your current employees) based upon their specific needs?
Now you can with the ACI Coaching Report. This report reveals ten specific areas to help you help your employees achieve a higher level of productivity. These are:
General Characteristics
Value To The Organization
Check List For Communicating
Don'ts On Communicating
Ideal Work Environment
Perceptions
Motivated Style
Keys To Motivating
Keys To Managing
Areas For Improvement
The Customer Service Development Assessment
In today's extremely competitive business world, obtaining and retaining customers is one of the keys to both survival and success. Making sure your personnel take care of your customers has become one of management's #1 priorities. Now there is a quick, accurate, comprehensive process for determining the customer service attitudes and aptitudes of every member of your organization. That process is called the Customer Service Development Assessment from Resource Technologies. The personal capacities needed for successful service have been divided into six major categories.
Relating With Others

The ability to understand and appreciate customer needs; to deal with customers in a concerned but objective manner.

Communicating With Customers

The ability to listen to and respond to the customer in an objective, effective, and efficient manner.

Customer Service

The ability to see and appreciate customer service as a valuable activity and the willingness of an individual to perform customer service tasks.

Personal Work Ethic

Measures a person's general work ethic attitudes, indicating his/her willingness to utilize their skills and talents to the best of their ability for the company.

Problem Solving Capacity

The ability to see and understand the crucial issues in a problem.

Personal Work Attitudes

The ability of an individual to feel satisfied and competent in his/her job and to work in a persistent and consistent manner.
The ACI Management Assessment
The overall success of any organization is predicated on having a highly motivated management team operating in concert with your corporate goals and objectives.
The attitudes and aptitudes of your management team are critical elements in the success formula for professional management.
The ACI Management Assessment from Resource Technologies is designed to provide you with an objective standard of measurement of a person's management aptitudes. It also allows you to match an applicant's attitudes and capacities to an appropriate management environment.
The personal capacities needed for successful management have been divided into ten major categories. They are:
Self Management
Personnel Management
Production Management
Performance Management
Tactical Planning
Strategic Planning
Empathy Achievement
Drive Sources of Motivation Handling Stress
The ACI Sales Management Assessment
To achieve maximum sales results from your sales force, you need effective, professional sales management.
The ACI Sales Management Assessment is designed to provide an objective standard of measurement of a person's sales management aptitudes and attitudes. It can be used as a selection tool, performance appraisal tool or as a way to match a person's aptitudes and capacities to a specific cultural environment.
The ACI Sales Management Assessment provides you with specific insights into each of the following areas necessary for successful sales management for current sales manager or a candidate for sales management
Sales Management Focus
Developing Your Organization – Staffing
Developing Your Organization- Training
Developing Your Organization – Leading, Supervising, and Managing
Developing Your Organization – Managing Conflict
Operations Management – Identifying Opportunities
Operations Management – Planning
Operations Management – Implementing and Action
Self Management
Empathy
Achievement Drive
Attitudes Toward Others
Sources of Motivation
Handling Stress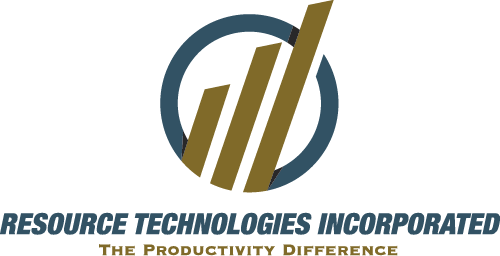 704-408-7201
info@resource-technologies.com
V-Card Download