Assessment, Training, Reinforcement and Measurement
The process is practical.
The principles are easy to learn.
The results are field-proven.
To build and sustain top performance
Individual, Organization and Position Assessment
Before investing in hiring or training a salesperson, have you evaluated all of these vitally important success factors?
Sales Skills? Sales Behavior? Sales Attitude? Sales Motivation? Personal Competencies?
What capacities does the sales position require? Does the candidate have them? Then, do they have the unique qualities required to fit into your organization?
Use our Position and Personal Competency Analysis along with our exclusive selling system, an in-depth profile of 60+ skills, behaviors, attitudes and values. It's the world's most thoroughly integrated sales, position and personal competency assessment.
Each individualized RTI assessment answers five burning questions:
CAN this person sell? Current level of selling skills. (Surprisingly, the least important measure!)
HOW does this person choose to sell? Specific selling behaviors.
WILL this person sell? Attitudes toward taking actions needed for success.
WHY does this person sell? Level and sources of personal motivation.
Will this person sell HERE? The personal competencies someone has can either help or hinder their capability to fit into your unique environment.
The Resource Technologies Assessment report corresponds step-by-step to the RTI Selling process and training system. Personal competencies are measured to see if a person has the capacity to fit into your unique environment.
Training
RTI Selling has elevated thousands of salespeople into the top ranks of top performers. It's a customer-centered, principles-based approach that focuses on both the seller and the buyer.
When a salesperson applies the RTI Selling System with a customer or prospect, five things consistently happen:
Prospects open up immediately. Prospects listen with interest. The salesperson focuses on what prospects both Need and Want (much more powerful than traditional "Needs-only" based sales training). The salesperson creates value that supercedes price. Seller and buyer win more often!
RTI Selling is scientific, yet street-smart. In-depth, yet easy to assimilate. Every salesperson is individually guided exactly where and how to succeed!
Each participant receives our one-of-a-kind, personalized Sales Success Prescription based on their personal Resource Technologies Assessment results.
Delivery can be through our highly skilled facilitators, licensing arrangements, training of trainers, internet, audio, video or more.
Reinforcement
The consistent failure of virtually all sales training initiatives lies in a lack of ongoing, personalized and organized follow-through. To achieve real mastery of any new selling strategy, salespeople need to practice and reinforce how, when and what to say. Not canned scripts or an occasional audio or CD reminder, but a whole new sales vocabulary in which people become confidently fluent.
Just as important, they need to use tools that simultaneously help them sell better while supplying ongoing reinforcement. They need to "Live Their Learning" everyday. This is an RTI Selling uniqueness.
The RTI Selling System acheives sustained focus through intensive, repetitive reinforcement that can be utilized anytime and anywhere, without additional seminars, travel or time-consuming, day-to-day, involvement by sales managers.
Measurable Accountability
It is only when participants are rigorously and accurately measured and held accountable for results that any enhancement effort becomes profitable. The RTI Selling System delivers this accountability through easy and timely measurement.
Unique measurement tools included in the RTI Selling System ensure the accurate and timely results of learning initiatives are generated automatically as sales people go about their jobs daily! They learn, are reinforced and measured as they sell.
In order to guarantee a return on the very real investment of both money and time, demonstrable, measurable outcomes need to be part of any training process.
Individual and group results of the RTI Selling System are evaluated within the strict parameters of the skills, behaviors and tools that have been previously been assessed, trained and reinforced.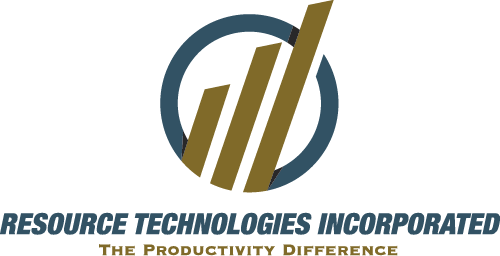 704-408-7201
info@resource-technologies.com
V-Card Download